Dear Colleagues and Friends
This is the second year of our Masterclass in Foregut Surgery hosted by the Department of Surgery, School of Clinical Medicine, The University of Hong Kong. This year we concentrate on esophageal cancer. Despite improvement in surgical techniques and perioperative care, multimodal therapy, early diagnosis and treatment, esophageal cancer remains a disease with a poor prognosis.  Squamous cell esophageal cancer has the highest incidence in East Asian countries, while Barrett's adenocarcinoma has become the predominant cell type in western countries. We host this one-day conference on various aspects of the epidemiology, diagnosis and treatment of this deadly cancer.
Unfortunately, COVID is still among us, making a physical meeting challenging. This hybrid conference is free to all around the world to attend the virtual portion, while local participants can have the option of joining us in person. In addition, we shall have a cadaver workshop on minimally invasive esophagectomy for those interested to learn the nuances of this difficult operation hands-on in small groups.
With our renowned faculty both locally and internationally, I am confident that this will prove to be a successful event. I hope you would enjoy the educational opportunities as much as I do. I look forward to seeing you all.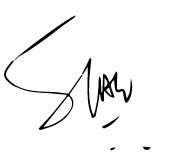 Simon Law
Advisor
---
Dear Colleagues and Friends,
On behalf of the organizing committee, we welcome you to the second Masterclass in Foregut Surgery. Building on last year's success, the theme this year is "Management of esophageal cancer".
We want to thank the nineteen renowned overseas and local speakers who are going to give you a showcase of presentations on "diagnosis and treatment for early esophageal cancer", "techniques and complications of esophagectomy", and "multimodal therapy for advanced diseases". You will witness the most exciting development and cutting-edge research in the field. This would also be an excellent platform for knowledge exchange among all participants with an interest in esophageal cancer management.
The highlight of the Masterclass will be the cadaver workshop on minimally invasive esophagectomy. It is our first time including a cadaver workshop and we hope this hands-on experience would allow local young budding surgeons to pick up tips and tricks on this complex surgery.
At last, we want to thank our generous sponsors who make this Masterclass possible. We hope to see you all at the Masterclass and that you would enjoy this meeting as much as we do.
Fion Chan
Director          


Ian Wong
Co-Director